Whether or not you believe it, lottery prizes worth billions of pounds/dollars go unclaimed each year. Many times this happens because people simply forget to check and claim their numbers. However, sometimes the situation is more serious… that of lost lottery tickets.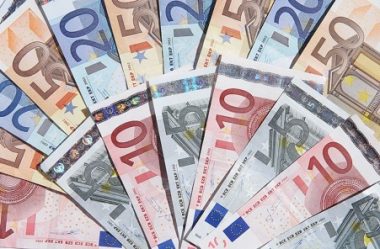 Different sorts of lotteries have their own sets of rules. However, most of them have this rule in common: they tell you they are not liable for any lost tickets.
If you lose your lottery ticket, that is entirely on you, and the lottery is not responsible for paying you for the missing tickets.
However, there are specific steps you can take when you lose your lottery ticket. It is imperative to act within the first 30 days if you wish to reclaim your lost prize.
There are some things you should remember to include in your claim for your lost lottery ticket. These include the following: the game you played and the numbers you entered – if you can remember them!
However, suppose there is a big unclaimed prize. In that case, the winning numbers are easily found online, so for your appeal to be taken seriously, you may need to provide a lot more information about your lottery ticket. For instance, you should include the shop's address and name where the ticket was purchased, along with the time and date it was bought. To ensure your search is fruitful, however, try to provide as much information as possible regarding the loss of your ticket.
Why it's Better to Bet at Lottoland Online
Lottoland is a private lottery company that has become extremely popular today. It might be a way better idea to bet at Lottoland online than to get lottery tickets elsewhere. The first reason is that the best way to ensure you do not lose your lottery ticket is to bet online. We have mentioned other reasons why below.
Lottoland offers a lot of advantages. It allows players to bet on multiple lotteries. It, thus, offers many opportunities for players to win. It is also preferable as it pays players directly as soon as they win the bet. Betting on the lottery online may be safer than buying a paper ticket, given that the chances of losing a paper lottery ticket are higher than losing a ticket online. It also means you are not wasting paper by purchasing paper lottery tickets.
There are many hidden costs with betting sites. Unlike most other platforms, however, Lottoland has a fast payout, and your winnings are always available securely on the forum. Lottoland only focuses on you to make your betting experience better.
There is no doubt that dealing with companies online is risky business; when there is money involved, the risk doubles. Lottoland falls under this category, but it has established itself as a genuine and reliable brand in the market. You can tell from customer reviews that Lottoland is an authentic and risk-free lottery business. It is an entirely safe platform as it spares virtually no expense to ensure that its players' information is protected. The customer data is kept private, and there is no fear of any intrusion into this bet. Lottoland is, thus, a legitimate business.
Another thing that makes Lottoland an excellent place to bet is that the odds of winning are high. It is one of the most significant selling points of this particular platform. Lottoland offers an excellent approach to betting, which increases your chances of winning. The platform is transparent, so you can see when the lottery is won, along with information on the major winners.
Ways to Stop Losing Your Lottery Tickets
Although we have told you that betting online is safer, you may still opt for getting a regular lottery ticket. In case you do, we have come up with ways to help you avoid losing your lottery tickets.
A lottery ticket must be seen as an essential piece of paper, similar to a banknote, which needs to be kept safe until you are sure that it is no value anymore (if you do not win). As mentioned earlier, if you end up losing it, you might have no right to claim the prizes you could potentially have won.
Since there is some space at the back of your entry to have your address, name, and signature, it is possible that you may still have a chance of being reunited with the ticket. If nothing, it makes it more challenging for anyone else to use the ticket to claim the prize.
It is a pretty good idea to come up with a safe place for your lottery tickets to be kept before you need to use them. Whether this is a glove compartment in your car, a drawer in your bedroom, or any other place, do decide on a safe spot that you will remember easily.
It would be good if you also tried to remember checking your tickets regularly. It might not be something you get into the habit of every week, but if you do it enough, you will be able to see if you are a winner quickly. However, the best way to not lose your ticket, as mentioned earlier, is to place a bet online!
And doing so with Lottoland is never a bad idea.
This is part of a sponsored post. To find out more about Lottoland please click here.